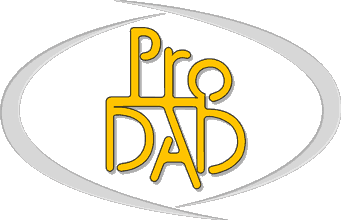 SYNAPSE CIRCUIT
HEROGLYPH V4 LE

#ProDad #HeroglyphV4 #HeroglyphV4LE

Good evening, Synapse Circuit Readers! How are you tonight? What did you make of the GSMA Awards this year? Do you think they got it right?

Here's some great news for videomakers...

HEROGLYPH V4 LE

Heroglyph V4 LE Creates Video Titles, Sub-titles, and Credits and a Whole Lot More – Travel Route Animations, Auto-Animated Handscript, Video Walls, Slideshows too; with plug-ins for Popular NLEs and a Standalone Version too!
San Francisco, CA, February 25th, 2014. proDAD, the highly acclaimed developer of digital video effects and image enhancement technologies today announced availability of it's new Heroglyph V4 LE video title, trailer animation solution for popular Windows-based Non-Linear Editing (NLE) applications. A stand-alone version is also available..
Video titling animation apps are often complicated; requiring use of key-frames and other time-consuming manual processes. Heroglyph V4 LE streamlines the titling process by placing the complexity "under the hood" and giving users 500+ FastStart templates and elements for common projects, delivering highly creative results in a fraction of the time and at a price-point that everyone can smile about.
Heroglyph V4 LE is currently available as an electronic download from the proDAD online shop and popular resellers including ToolFarm for an introduction price of £65.99. Heroglyph V4 Pro is available for £209.99. Learn more at www.prodad.com

What do you reckon?

Review coming very soon.... Stay tuned (pun unintended but works so well)...

Take good care!

Thank you for watching and reading!

Please check out the Synapse Circuit website for video, i-PDF and more!

Synapse Circuit Dot Com