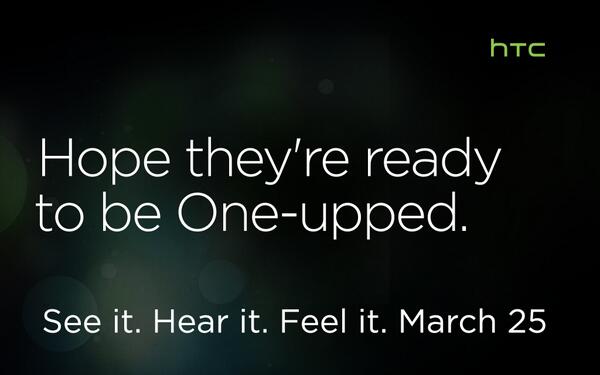 Oh, yeah? This I've got to see!
SYNAPSE CIRCUIT
HTC (AND NOKIA) SENDS A STRONG MESSAGE TO SAMSUNG!

#HTC #ONE #HTCONE #ONE-UPPED

Good evening, Synapse Circuit Readers! As always, I am hoping that all is well in your world!

It's not long since Samsung have announced their Galaxy S5 and already the knives are out...

HTC ONE 2: ONE-UPPED

HTC are looking to deliver their successor to the popular One handset in March and at the same time they are taunting Samsung that their reign at the very top of the Android Kingdom is going to be cut short pretty soon.

The One certainly shook up the Android handset design world and after the reveal of the Galaxy S5 has shown Samsung emulating Apple in their more of the same ethic to design, HTC could very well cause another upset!

I can tell you now that some Samsung fans aren't impressed with the Galaxy S5 design. Is Samsung becoming a victim of their own hype? Or is that those concept designs have people wanting, expecting Samsung to come up with a radical design? Either way Samsung seem to be stuck with the design.



AS FOR NOKIA...
...hmmmm... Nokia can be compared to a mouse climbing Mount Everest in the smaprtphone steaks. And their Android effort does not look like it'll make a dent in the Android marketplace; I can't see the Nokia X range going down with Android fanboys and fangirls! I will bring you details soon! Mind you, if the likes of XDA Developers can root it and CyanogenMod create a custom ROM I think there could be something in it.

THE QUESTION FOR HTC...

...will they make the battery removable on the One 2?


What do you reckon?

Review coming very soon.... Stay tuned (pun unintended but works so well)...

Take good care!

Thank you for watching and reading!

Please check out the Synapse Circuit website for video, i-PDF and more!

Synapse Circuit Dot Com